Revitalizing and Strengthening Bethlehem's Business Community
For All of Us
Bethlehem Reimagined is a New Hampshire Nonprofit Corporation that helps current businesses thrive and grow, facilitates new business development and coordinates financial resources for the continued economic development of our community.
See Bethlehem on WMUR's NH Chronicle
Co-Working Space Feasibility Study
Ballots & Beer Fundraiser
Mountain Biking Economy Summit
Working To Revitalize and Strengthen Bethlehem's Business Community
Helping Current Businesses Thrive & Grow
Bethlehem has much to offer our community and those who visit throughout the year. Bethlehem Reimagined is a New Hampshire Nonprofit Corporation that is available to advise and bring resources to existing businesses so they can expand and grow, creating new jobs and tax revenue along the way. While we're all looking to add to the tax base, we'll be keeping our eyes open for ways to help those businesses that have been the mainstay of Main Street for decades. BRI is independent and does not accept money from corporate sponsorships. Instead, we depend solely on the generosity of private donors to meet our financial needs.
Filling In The Gaps
As new businesses come to town, the vacant lots are transformed. Our Main Street can be so much more so our first goal is to help commercial property owners on Main Street get in contact with entrepreneurs looking to come to Bethlehem or perhaps help a resident take a home-based business to the next level. Residential and commercial real estate services, as well as business consulting services are available from a variety of Bethlehem organizations.
Financial Resources – Coordination Is Key!
While money doesn't grow on trees, grants, low-cost loans and interested investors are all available to help those looking to start or expand a business in Bethlehem. Having spent the last year working with state officials and building contacts in the business financing community, our goal is to be a resource and provide guidance for entrepreneurs so they can take advantage of funding opportunities.
BRI Development, LLC a wholly-owned subsidiary of Bethlehem Reimagined, Inc., will be conducting a public meeting on Wednesday, February 15, 2023, at 6:00 PM to review and gather comments for the Draft Analysis of Brownfields Clean-up Alternatives (ABCA) being submitted to
Bethlehem Reimagined Receives Donation from The Autosaver Group December 2, 2022 BETHLEHEM, NH - Bethlehem Reimagined, Inc. (BRI), parent company of BRI Development, LLC, today announced as it has received a $20,000 donation from The Autosaver Group to support cleanup...
Become Part of Bethlehem's Future
Opening a business in Bethlehem has been an incredibly rewarding experience. The community has been so supportive. I met Don during my first week here and he has helped me with referrals and advice ever since. He has provided wonderful recommendations on contractors, staff and various other organizations and events in the area to partner with. I am so happy to be a part of the Bethlehem community and can't wait to see how this town blossoms in the coming years.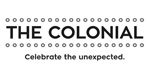 Equal Opportunity and Nondiscrimination Policy
Bethlehem Reimagined, Inc. and subsidiaries is an equal opportunity organization and will not allow discrimination based upon age, ethnicity, ancestry, gender, national origin, disability, race, size, religion, sexual orientation, socioeconomic background, or any other status prohibited by applicable law.
This site is protected by reCAPTCHA and the Google Privacy Policy and Terms of Service apply